Elrath Construction is ready to build and transform any medical or professional office space. We're experienced in completing large and small scale projects. If renovating an existing office, we always aim to have minimal disruption to daily business operations and work with our clients, township officials, and architects on developing phasing plans to allow day to day business to continue. When it comes to high-tech medical equipment such as PET Scans, CTs, MRIs, etc., our long history of medical construction and vast knowledge of mechanical trades help projects run smoothly. We pride ourselves on our flexibility and complete our jobs on time and within budget.
Spotlight: Princeton Detox & Recovery, Princeton NJ
Princeton Detox and Recovery is a 13,000 square foot, two-story building that was gutted, renovated, and completed in 2019. The "home-style retreat" is a 24-hour stay facility. The project's focus was to provide amenities and a comfortable atmosphere in the state of the art facility.
The entire facility was built with integrity and detailed with clean and sleek finishes. The renovation included the construction of a commercial kitchen and cafeteria, custom bathrooms, private rooms, lounge areas, meeting, and office spaces.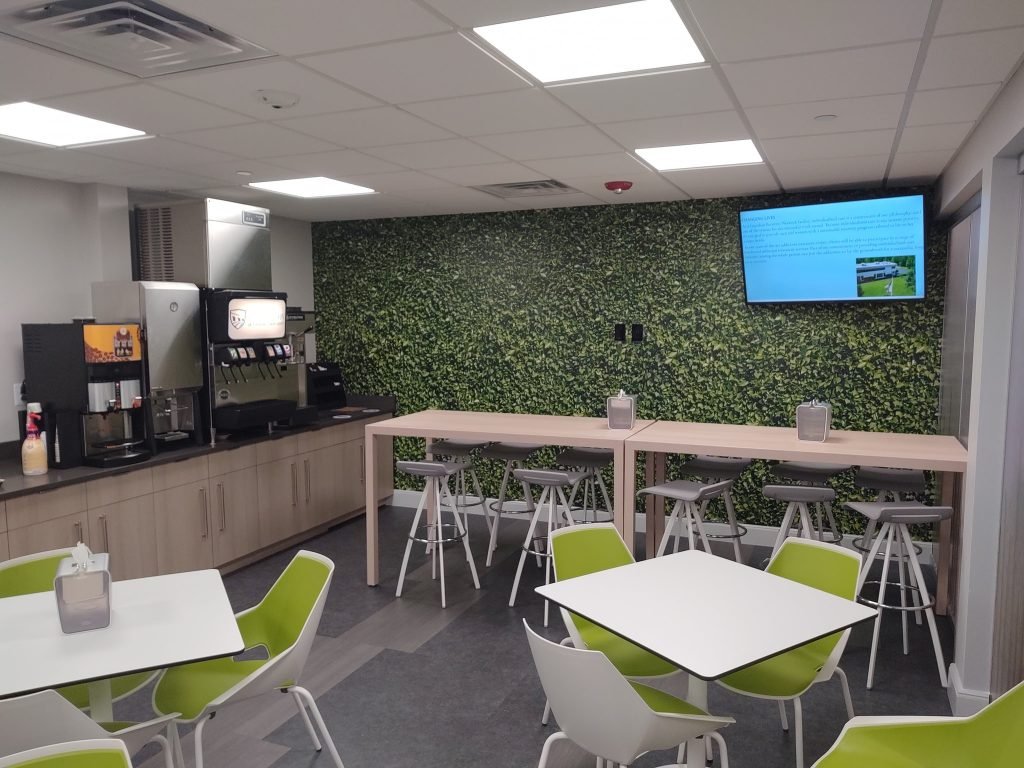 Before & After
Slide the image to see how we converted an existing office building into a state of art establishment.