Elrath Construction is a full-service general and electrical contractor. We are owner-operated with a hands-on approach to contracting, allowing us to maintain great communication and control of the job to ensure our customer is informed throughout the process. Our team of in-house carpenters, electricians, cabinet-makers, woodworkers, mechanics, drywall hangers, finishers, and laborers are highly qualified, fully insured, and licensed in their trades where applicable. Elrath Construction strives for superior quality and customer service on every job, large or small, and our long list of repeat customers proves it.
Elrath Construction is committed to providing excellent communication with the customer from start to finish. We believe this is the reason our jobs run smoothly. We pride ourselves on pointing out potential issues before construction and help our customers be aware of all expenses that they may incur during the project. Our business was built around customer satisfaction and we value word-of-mouth support and repeat customers.
We take on jobs large or small, with our project spaces ranging from 1000 to 20,000 square feet. Start new, renovate, or expand a business. We take pride in being able to meet construction needs with minimal disruption to daily business activities.
Receive a free estimate! We work with many of our clients before an architect or lease is even find. We'll help ensure you find the perfect space to match your budget and needs
Coordinate and work closely with your architects and engineers to ensure that designs are realistic and are optimized for your budget. Many clients find that our close coordination leads to thousands of dollars saved with no design changes required.
Submit permits to relevant bodies and coordinate final plans
Break ground and begin construction! We love having you around and will work with you to ensure the optimal cadence for meetings—no matter if that's daily, weekly or monthly
Welcome your employees and love your new site!
As it turned out, our selecting Elrath was one of the best decisions we have ever made! They really knew what they were doing, had the right contacts in town to move the project alone, they met our deadlines and budgets and above all else were honest and good people.
You will not regret working with Paul Elrath and his team.
Amin R. - Jammin' Crepes
Mr. Elrath is very trustworthy, intelligent, and reliable contractor. He has completed many jobs over the years with a professionalism and a strong work ethic. He is nice, polite, and sensitive to the owners needs. Their finished product is of high quality and any time something needs to be fixed or changes he's always willing to make time
Maria H. - Princeton Dermatology
Our Clients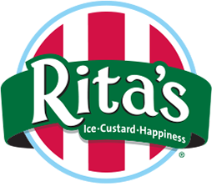 About Paul
Paul Elrath
Founder

Elrath Construction is a second-generation owned and operated business, licensed in both general and electrical contracting. Working for his dad from a young age, Paul gained expertise in the field along the way. Paul believes in a hands-on approach to contracting and oversees all Elrath Constructions projects from start to finish. Please feel free to reach out to him directly!