Welcome to Elrath Construction
New, Renovate, or Expand your Busines
Learn More About Us
Your dream Restaurant
We focus on developing new retail experiences and renovating existing locations from the ground up
Learn More About Us
Medical & Professional Offices
Transform your new or existing office from concept to completion
Learn More About Us
Welcome to Elrath Construction
Specialists in crating beautiful, custom, and long lasting projects of all kinds
Learn More About Us
Our team is hand-selected for their experience working in medical facilities and office spaces. We also have an extensive list of subcontractors that specialize in technical projects such as CT, MRI, and PET scan installation. We pride ourselves on our flexibility to remodel existing offices while they remain open for business. Whether you are looking to update your office space, or have a specific project like installing the latest MRI, Elrath Construction will finish your job on time and on your budget.
We specialize in creating wonderful spaces with attention to detail and custom finishes. Let us help you with the design of your new space with little disruption to your daily operations. Our staff will work with you to build the space you have always envisioned while staying within your budget. We are able to give you a variety of options to make sure we are meeting the expectations of your business, as well as your wallet. We go above and beyond to make sure you are happy with the final product.
Elrath Construction provides additional services to help clients with real estate acquisitions, designs, management of existing properties, permit submission, and more. Our construction experience will help identify potential problems, plan for remodels, expansions, and predict upkeep before the final papers are signed. Elrath Construction will help make your life easier while saving time and money.
As it turned out, our selecting Elrath was one of the best decisions we have ever made! They really knew what they were doing, had the right contacts in town to move the project alone, they met our deadlines and budgets and above all else were honest and good people.
You will not regret working with Paul Elrath and his team.
Amin R. - Jammin' Crepes
Mr. Elrath is very trustworthy, intelligent, and reliable contractor. He has completed many jobs over the years with a professionalism and a strong work ethic. He is nice, polite, and sensitive to the owners needs. Their finished product is of high quality and any time something needs to be fixed or changes he's always willing to make time
Maria H. - Princeton Dermatology
Our Clients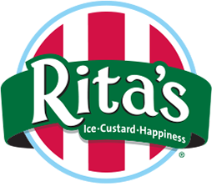 Contact Us
(215)-932-5487
Paul@ElrathConstruction.com
Mailing Address
1366 Yardley Newtown Rd
Yardley, PA 19067